A Certain Magical Event (A.C.M.E)
is actually an event that I never knew existed till an instructor told me about it. Excited, I told my buddy and we arrived at around 3pm after a heavy lunch at Bugis Junction.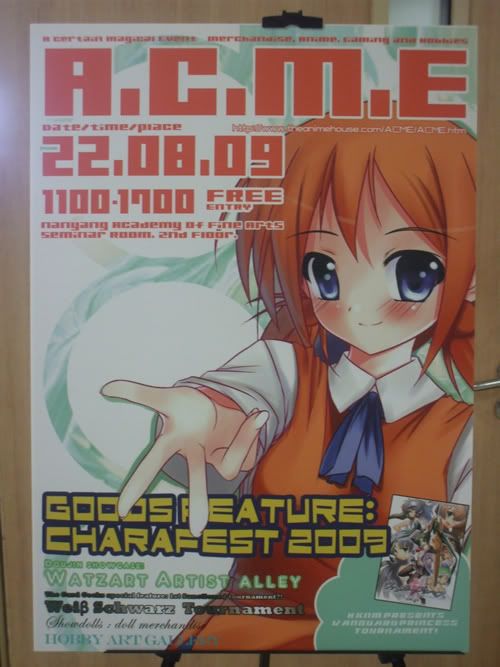 Held at Nanyang Academy of Fine Arts (NAFA) Seminar Room, A.C.M.E is a mini event that attracted card players, gamers and doujin lovers. It's mini due to the physical space of the event as I could walk from one end to the other in a minute. Actually I thought that A.C.M.E would be a large scale event; something like the Singapore Toys, Games and Comic Convention (STGCC) but then again, though mini, I got to spend some quality time there.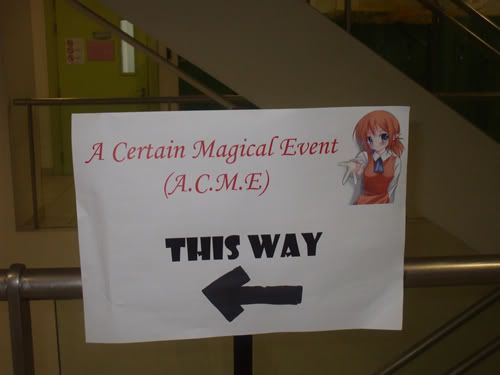 Locating NAFA Campus 1 was easy since I have been there a couple of times before but I didn't know where the Seminar Room was. My worries were dispelled when uniformly spaced signs guided my friend and I there. While climbing the flight of stairs to get to the Seminar Room that's located on the 2nd floor, I became terribly worried because I spotted a queue and thought that I had to queue to enter. Fortunately, the queue was for some To-Love-RU card competition so we could immediately just enter the Seminar Room unless we wanted to do card battles with other players.
I felt that the event was an eye opener. Firstly, I had to apply for a media coverage pass before I could take photos when I could do so for other events without a media pass. Furthermore due to photo taking regulations, I was only allowed to take "general photo shots". Hence, please forgive me for the lack of photos as I would like to abide to A.C.M.E's rules and regulations.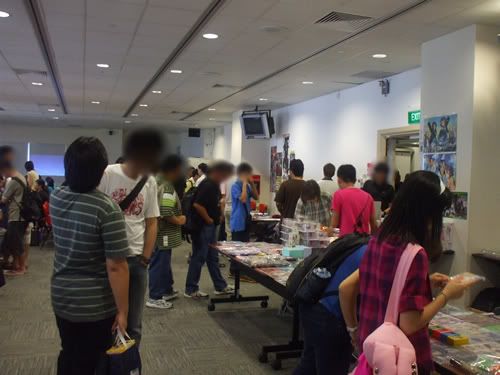 The Seminar Room was divided into roughly 3 sections; one for card games, another for doujin booths and the third for video games. First off is the section for card games.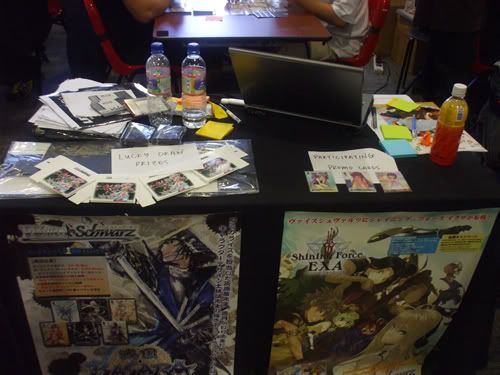 Crest, thanks for the information regarding photo taking! :p
The card game section was crowded with card players as they battled it out with one another. I glanced at their cards when I passed a few tables and noticed that each card is represented by an anime girl. Think pokemon card game but instead of pokemon, they're anime girls! It's rather interesting as I haven't seen anime girls on cards or anime girls booster card pack before. They're pretty handy for players who need a harem. XD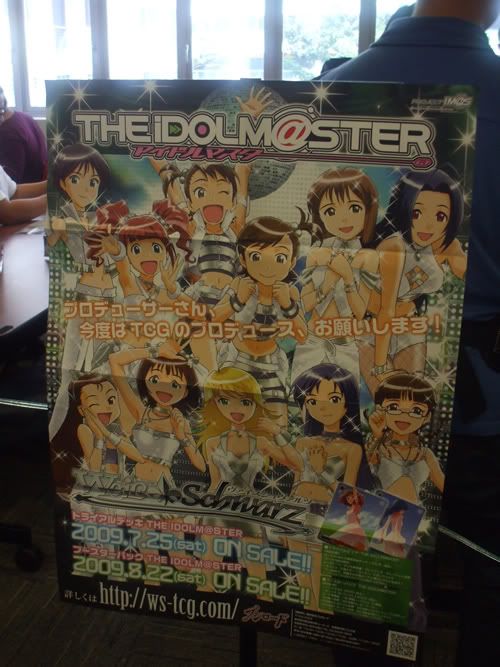 I visited the doujin booths next and though there were only 10-20 booths, many of the artists' works caught my attention. What's best is that the artists themselves are present so when a purchase is made, one can get his/her signature on the spot. It's like a sales cum autograph session. I got the chance to meet local artists like the Mugen artists and I got the chance to peek into the works of the team from Collateral Damage Studios (C.D.S). Fans of K1, Hetalia and Kuroshijitsu would be on cloud 9 as fanarts were readily available.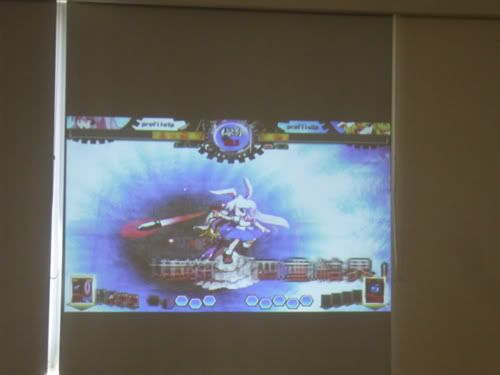 A screen plus two controllers, not much to begin with.
The last section was what I assumed to be the video games section as there were 2 controllers plus a screen so that all visitors could watch. This section is probably what I know least of since games were only played periodically with only a crowd gathering now and then. XD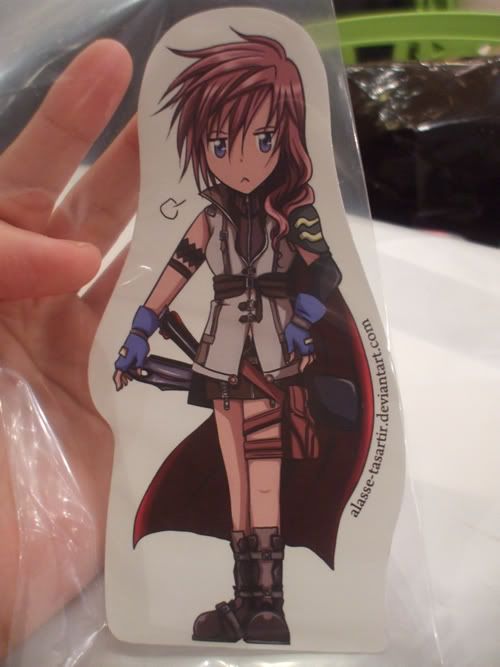 Overall though the event was mini I enjoyed myself as the artists there were friendly and willing to share their works. It's the quality that counts, not quantity right? Before leaving, I bought a bookmark of chibi Lightning from FF13 for $2. It looks quite cute so please feel free to check out the artist's deviantart account if you're interested. I even collected the name cards of the various artists so that I could view their deviantart accounts during my free time!
Till my next post, this is Hynavian signing out.